Eating a well rounded and delicious breakfast is a great way to get the day started. Owensboro has plenty of local favorite breakfast restaurants that serve up delicious food to start the day.
Here are our recommendations for the top places to get breakfast in Owensboro.
Breakfast restaurants in Owensboro
Our breakfast guide starts off with Owensboro's local favorites, lets get started.
See more: Also check out the best restaurants in Owensboro for more choices on where to eat
Dee's Diner
Dee's Diner is a local diner and restaurant in Owensboro owned and operated by Ken Harper. It is considered to be the best place in Owensboro to get breakfast and has won multiple awards.
They are known for their home cooked meals, featuring a daily lunch special and a full breakfast menu. If you are a pancake lover, then you should plan to order some. They are huge and are almost bigger than the plate.
Also, kids under 5 eat free everyday with the purchase of an adult entree.
1362 East 4th Street Owensboro, Kentucky
Windy Hollow Biscuit House
If you're looking for a breakfast buffet, then definitely head on over to Windy Hollow Biscuit House.
The Windy Hollow buffet features a wide range of breakfast and lunch items such as biscuits, gravy, sausage, bacon, fried apples, pancakes and more.
If you are visiting around lunch time, you may find other items such as fried chicken, chicken livers, mashed taters, etc.
The buffet is reasonably priced for adults and kids are in the $3 range last time we visited.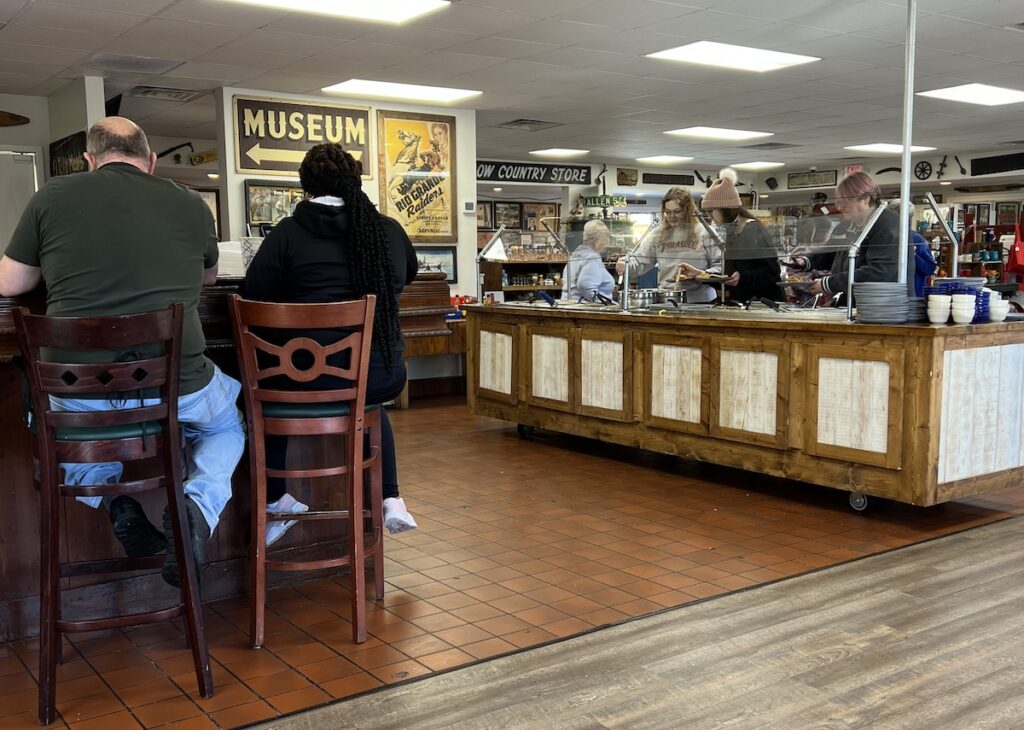 630 Emory Drive, Owensboro, Kentucky
Rolling Pin Donut & Pastry Shop
If you're looking for more of a donut and pastry shop instead of bacon and eggs, then check out Rolling Pin.
Rolling Pin is a staple donut shop in town and has been open since 1947 making delicious fresh donuts and pastries.
Rolling Pin is the only donut shop in town we go to. It's open 7 days a week and always has fresh donuts.
If you are not in downtown, you can also find Rolling Pin donuts throughout town, mostly in the gas stations and convenience stores.
1129 East 18th Street, Owensboro, KY
Kim's Diner
Kim's Diner is a local diner and breakfast restaurant downtown near Rolling Pin.
Owned by Kim Phelps, the diner has only been open a few years but Phelps has experience in the restaurant industry and brought her knowledge and skills to open up her own.
Kim has a lot of regular customers that are there each morning that she greets and knows them by name.
If you're looking for a local diner with all kinds of breakfast options, then check out Kim's Diner in downtown Owensboro.
1206 E 18th St, Owensboro, Kentucky
Niko's Bakery
Niko's usually makes all of our food list because it's a local restaurant that offers so many unique dining options.
If you are looking for a European style bakery that has a variety of breakfast sandwiches, fresh baked bread and delicious homemade pastries, then Niko's is a great option.
We visit Niko's on a regular basis for breakfast, lunch or dinner. Their unique food options and daily specials keep us coming back.
Niko's bakes a wide variety of desserts and pastries. They also brew some delicious coffee and make fantastic lattes.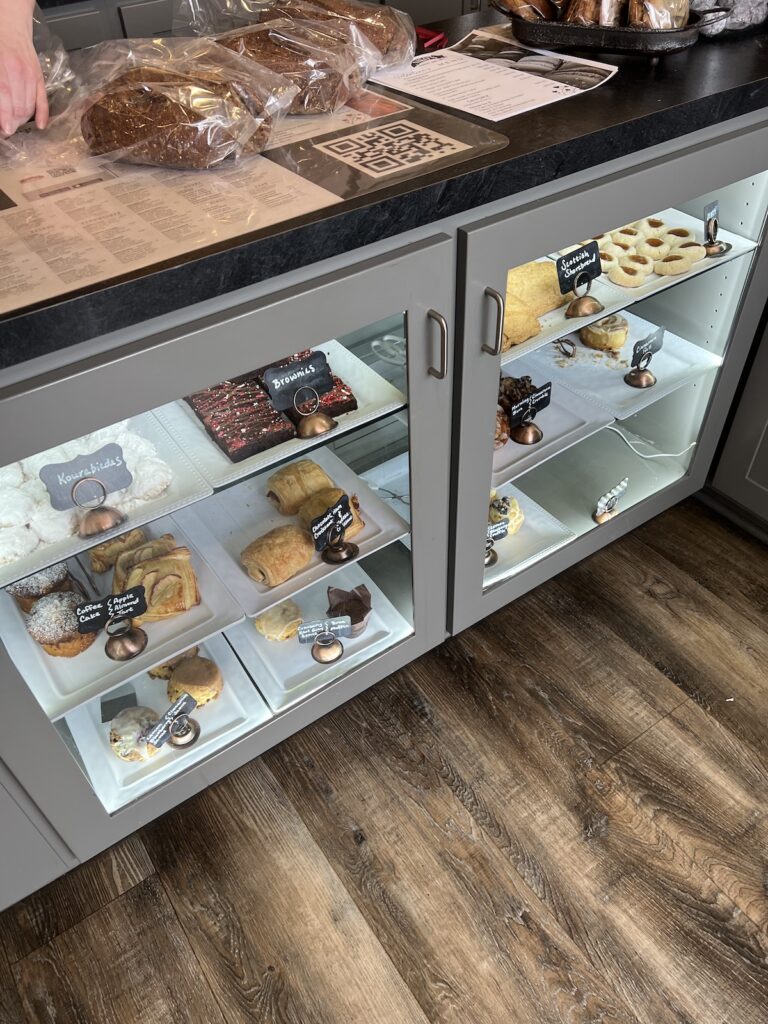 Check out Niko's for some really good breakfast, lunch and dinner.
601 Emory Dr, Owensboro, Kentucky
Other places to get breakfast in Owensboro:
Huddle House – Breakfast, lunch and dinner chain located off Hwy 54
Cracker Barrel – Southern homestyle cooking serving breakfast, lunch and dinner all day
Deloris's Cafe – Home style diner cooked food
Madewell – An Owensboro staple diner offering breakfast downtown
Ole South BBQ – Known as a BBQ restaurant, they also offer a delicious breakfast buffet daily
Did this list help you out? Share it on Pinterest for others to find: